Highest quality materials, finest details and custom made in Germany.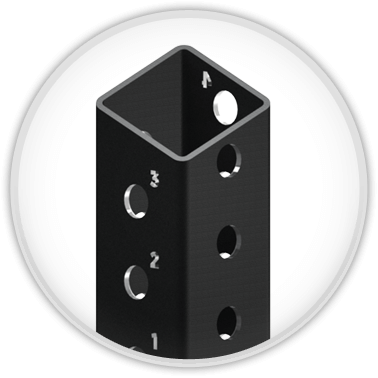 To withstand daily, professional usage all MAMBA racks have a 80 x 80 x 4 mm profile. This makes them extremely durable and also creates an
impressive appearance.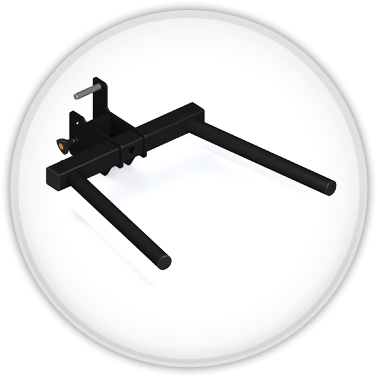 To maximise versatility the uprights have holes and all four sides adding more options for attachments or expansion after the initial installation.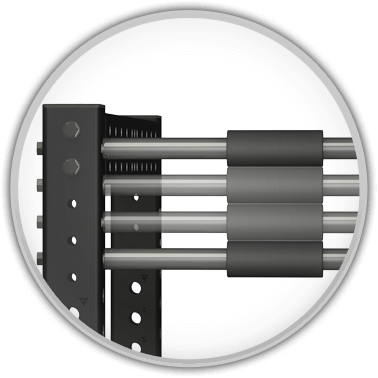 Many different attachments and standard options, such as four pull-up bar heights, provide a large number of configurations and workout variations.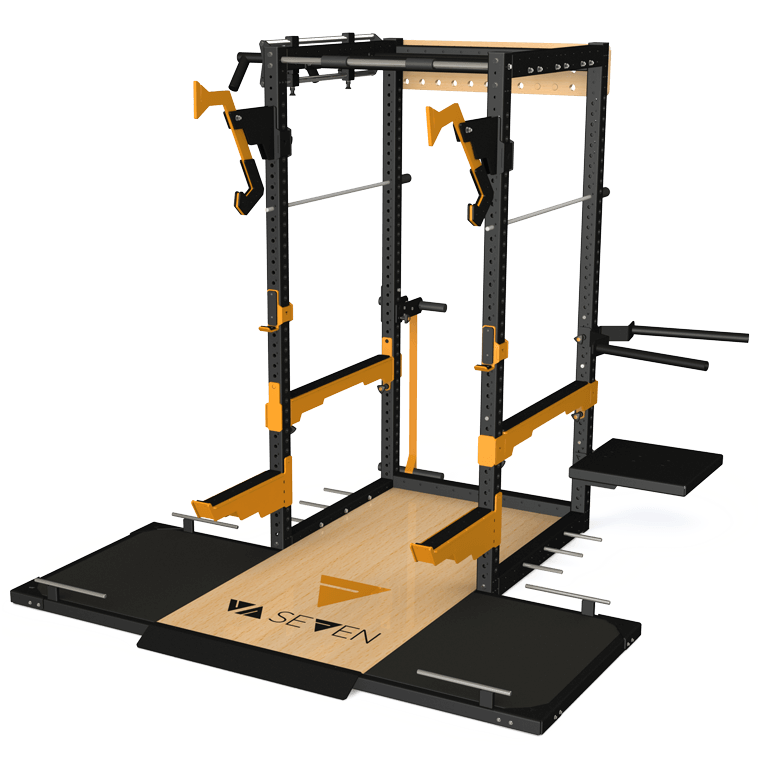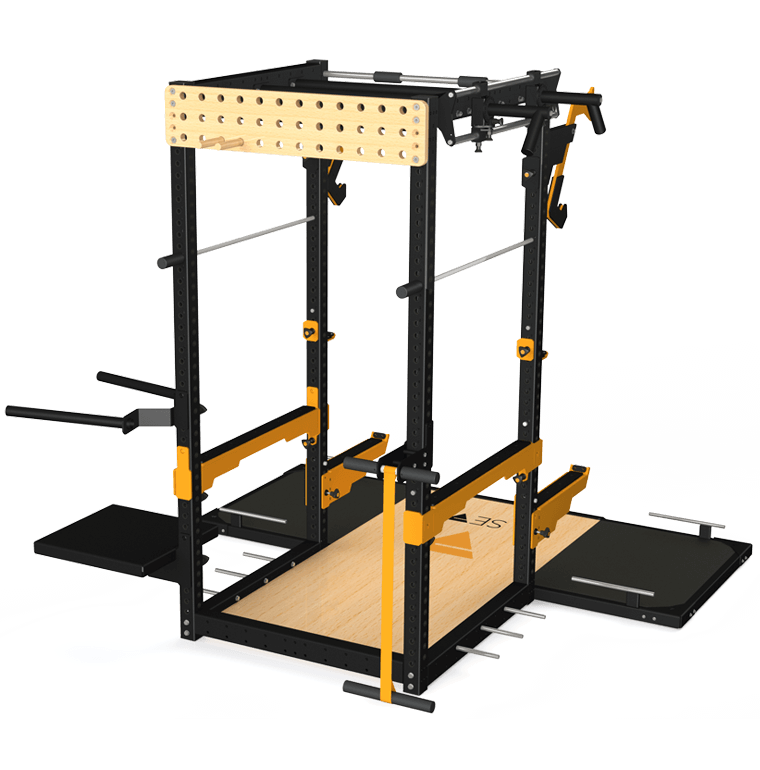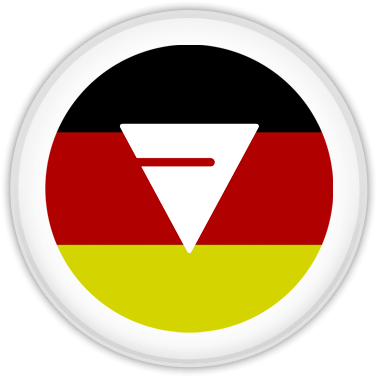 All racks and attachments are designed and manufactured in Germany
and fulfill highest quality standards.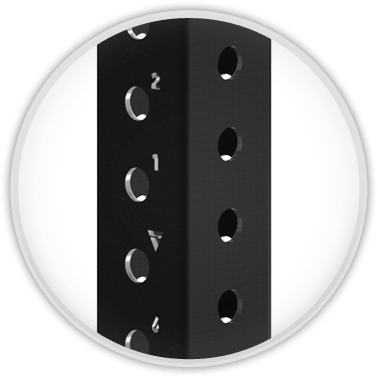 Numbering on all holes over the entire length of the uprights and useful storage options, such as plate storage sleeves, eliminate unneccessary distractions during workouts.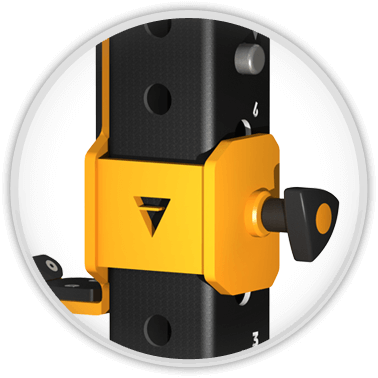 Our attachments are locked onto the rack with our "Easy-Fix" system to prevent them from popping out, i.e. when hitting J-Racks from underneath.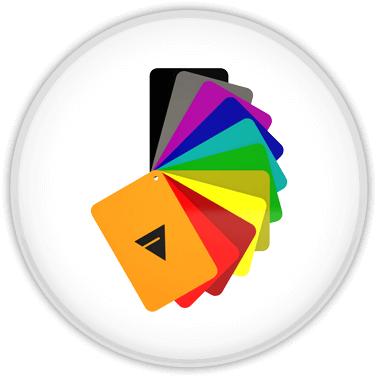 Besides many attachments we also offer colour customization for all racks and attachments. The weightlifting platforms can customized with your logo.

Different customers and purposes need different solutions. That is why we offer many different attachments. All VA SEVEN® racks can be customized to cater for your individual needs. Add attachments to your existing MAMBA rack to offer customers new workout options and exercises.
Our MAMBA racks come in three standard configurations, as Half Rack, Power Rack and Power Cage. Depending on the use, the space provided and/ or storage options needed the different racks fulfill any needs you might have. We strive to offer the best solutions possible to every single customer, so please don't hesitate to contact us for individual wishes and customizations.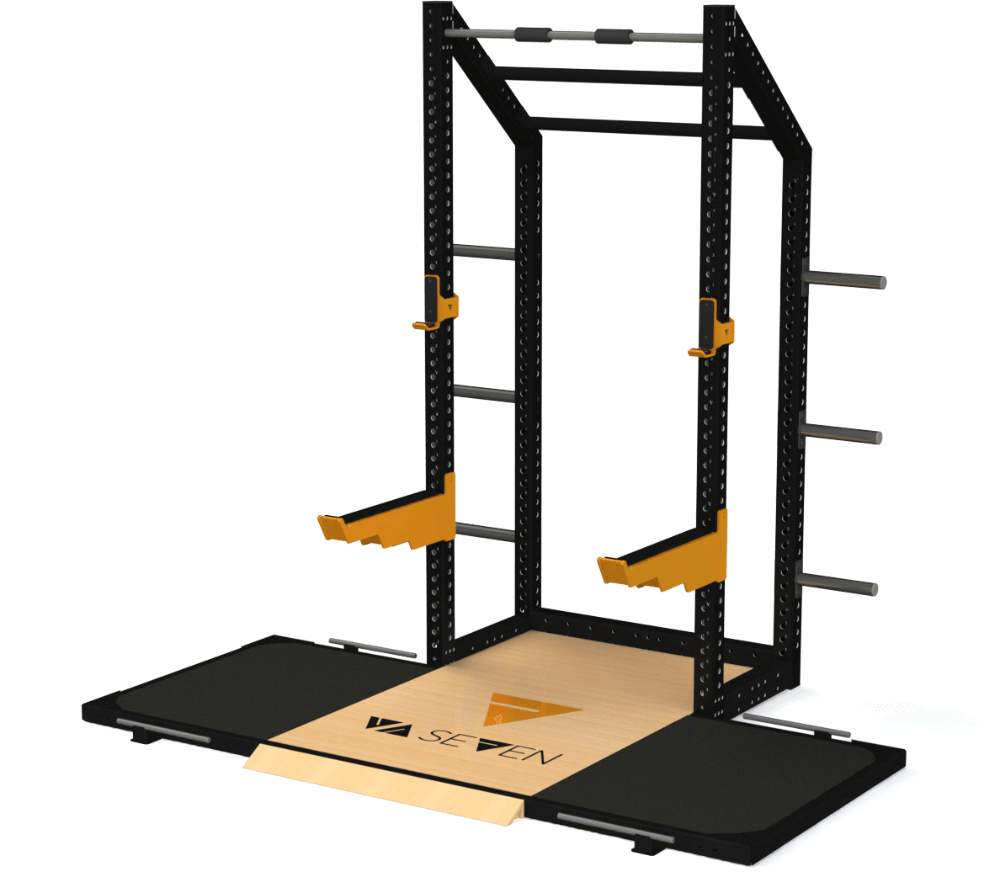 MAMBA HALF RACK
With a footprint of only 120 x 60 cm the Half Rack is the smallest MAMBA and ideally suited for Home Gyms, PT-Studios or Functional Training areas in gyms.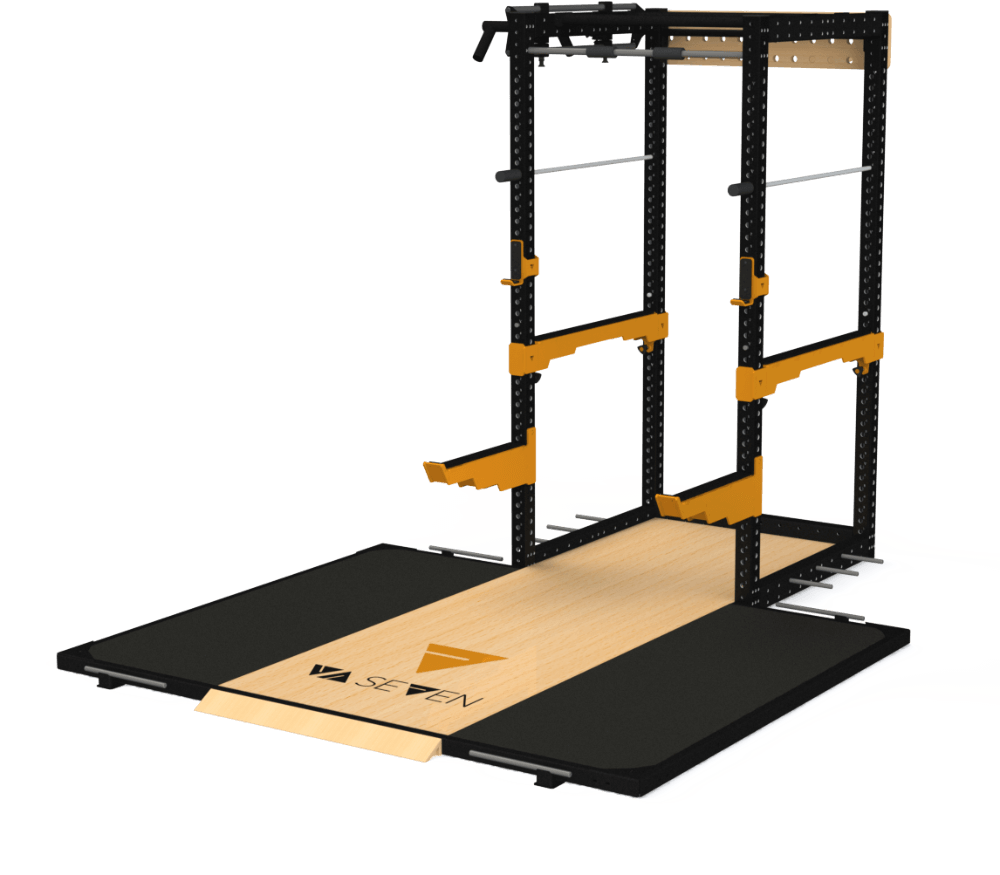 MAMBA POWER RACK
Every gym that's serious about lifting heavy weights needs a Power Rack. Attachments such as the Safety Bars and Iso-Pins allow for maximum workout efficiency. The Power Rack has a footprint of 120 x 120 cm.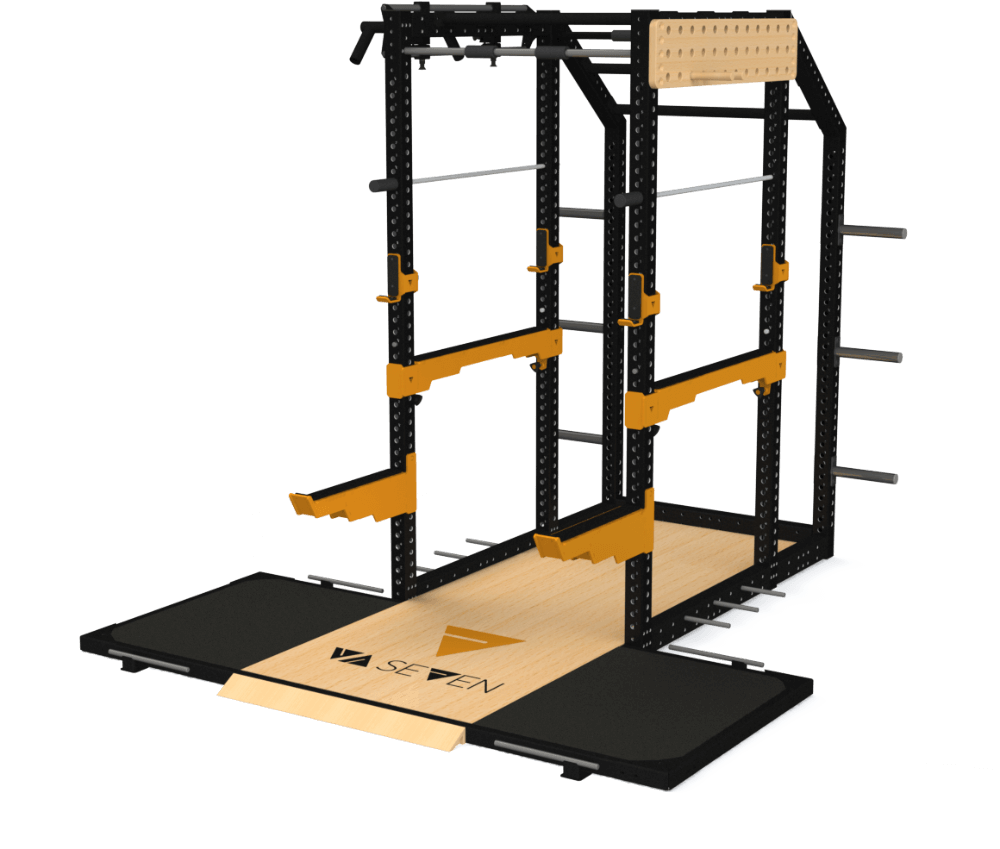 MAMBA POWER CAGE
The Power Cage is the big brother in our MAMBA series and offers in addition to the Power Rack plenty of storage space, i.e. for bumper plates. The Power Cage has a footprint of 180 x 120 cm.
MAMBA Racks
3.568,58 € – 5.424,98 €
Includes 19% VAT DE
Delivery Time: approx. 8 weeks
The MAMBA Rack is available in three standard models. The shown attachments can be ordered optionally.
Want a customized colour for your rack? Just add "Rack Colour Customization" to your shopping cart. No matter how many custom racks you want, extra costs only apply once per order.
Your ceiling is too low? You want to connect several racks in a row? No problem, please contact us, our customer service will help you with a custom solution.