998,18 €
Includes 19% VAT DE
Delivery Time: approx. 6-8 weeks
Passion
We love what we do and our products reflect this.
Financing
We offer financing options, please contact us.
Description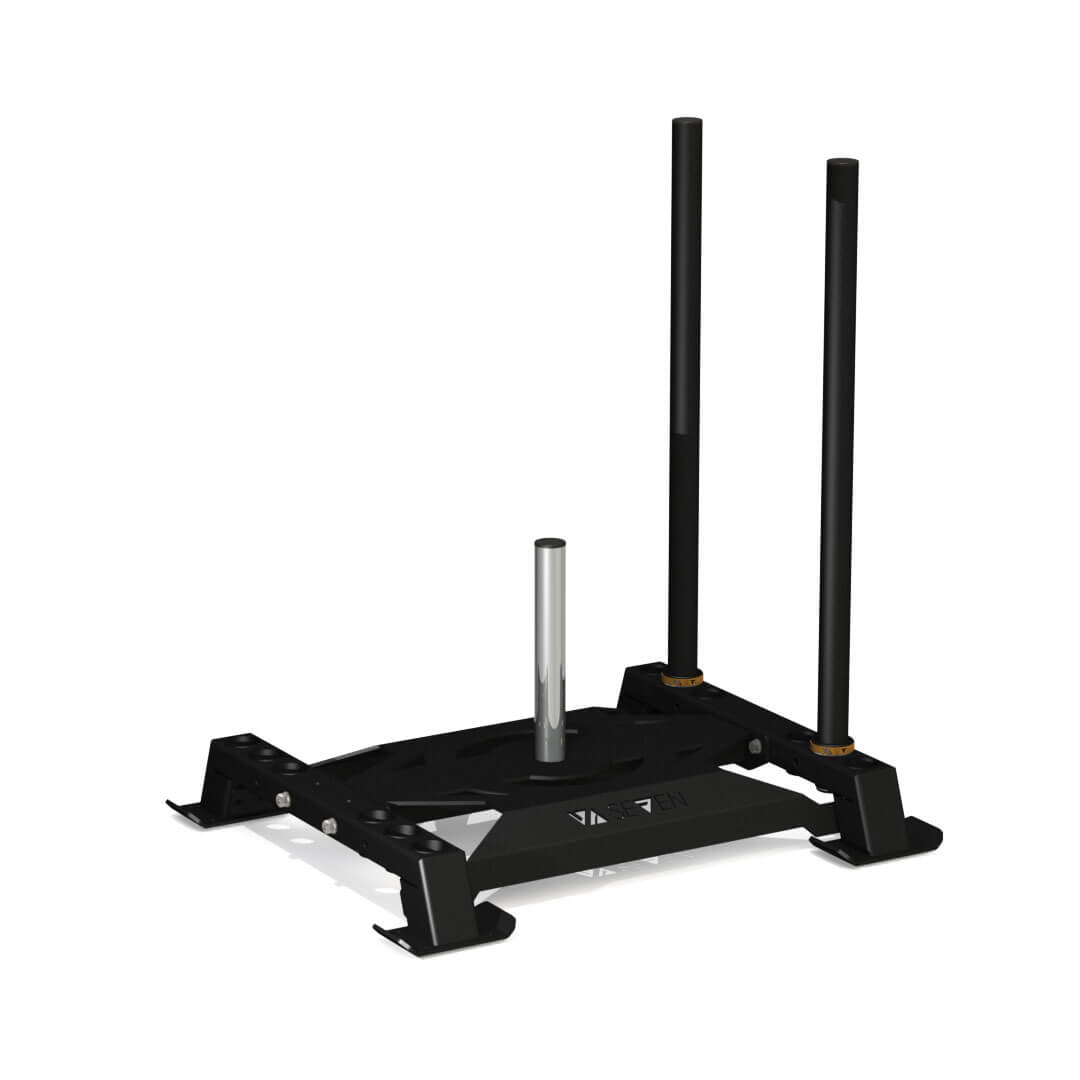 THE ALLROUNDER WEIGHT SLED
Currently we offer eight attachments which transform the VA SEVEN® KOMODO sled within minutes into a "Lawn Mower", a "Wheelbarrow" or sled to be pulled by attaching a harness and lead to the carabiner attachment.
Your sled workouts will never be boring and the large number of exercises possible ensure an effective and intense training.
Please contact us for custom colours and/ or specific design wishes.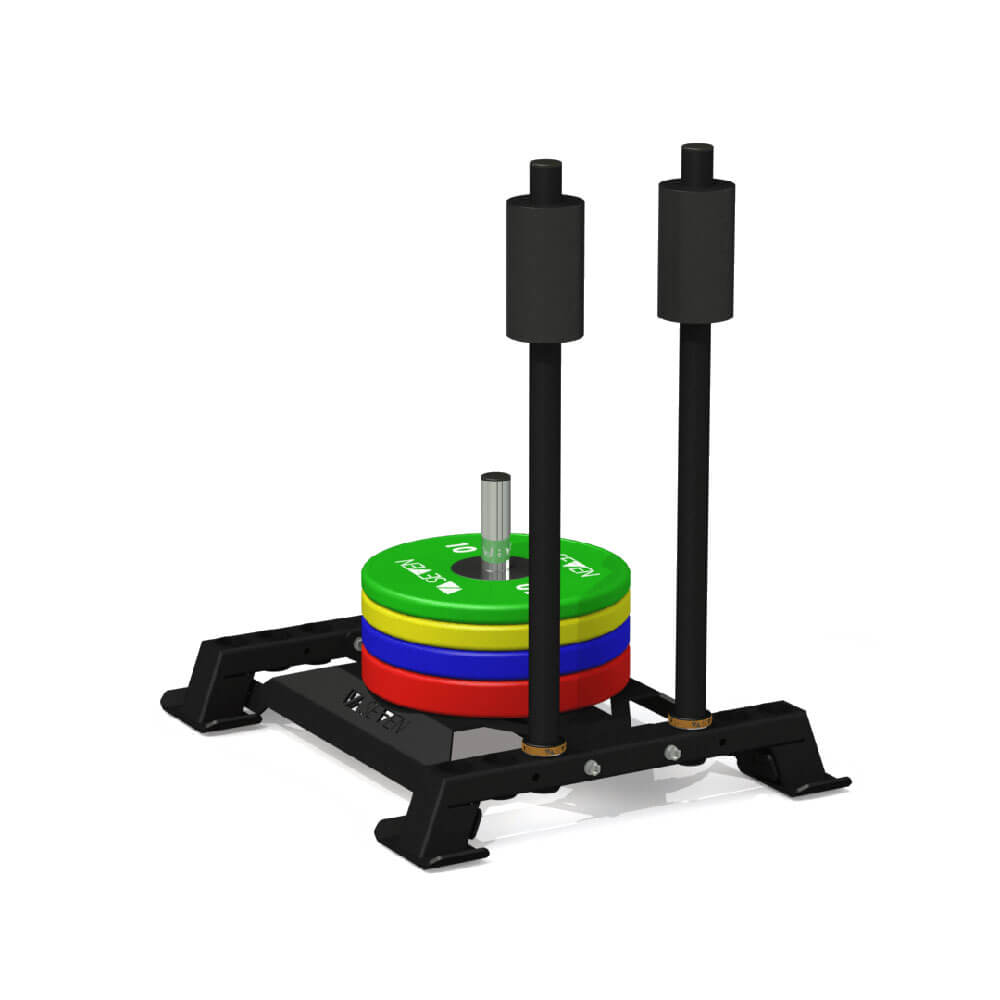 VERSATILE. MERCILISS. EFFECTIVE.
The VA SEVEN® KOMODO weight sled allows for a complete and full body workout and pushes every athlete to her/ his maximum capacity.
Like all our products the KOMODO sled offers a unique Made in Germany quality and elegant design. The sled is built to last – it's incredibly robust and extremely versatile with many available attachments adding to its overall functionality.
Additional information
| | |
| --- | --- |
| Weight | 52,5 kg |
| Customization | Yes, just add "KOMODO & Specialist Bar Customization" (below) to your order. |
| Made in Europe | Yes |
All prices shown include VAT.
Currently orders placed on our website can only be sent to Germany. You live overseas or in another European country? Please contact us for an individual quote incl. shipping.
Our shipping charges are category and product specific.
Shipping categories
Accessories and Attachments: 9,90 € incl. VAT flat-rate
Curl Bars: 14,90 € incl. VAT flat-rate
Weight Sleds: 95 € incl. VAT flat-rate
Benches: 95 € incl. VAT flat-rate
Storage Racks: 95 € incl. VAT flat-rate
Specialist Bars (excl. Curl Bars): 95 € incl. VAT flat-rate
Pickup
Yes, it's possible to pickup your equipment from our warehouse. The pickup address is: Technikerbüro Wilhelm & Missal OHG, Olpenitzer Str. 5, 69181 Leimen, Germany. Please contact us to arrange an appointment to make sure the order is ready for pickup.