PHOENIX RP Dumbbell Racks
571,20 € – 3.555,72 €
Includes 19% VAT DE
Delivery Time: approx. 6-8 weeks
Passion
We love what we do and our products reflect this.
Financing
We offer financing options, please contact us.
Description
Clean and solid design
Perfect for any gym – the unique and customizable Phoenix RP dumbbell rack was specifically developed to protect your dumbbells and keep your gym nice and tidy.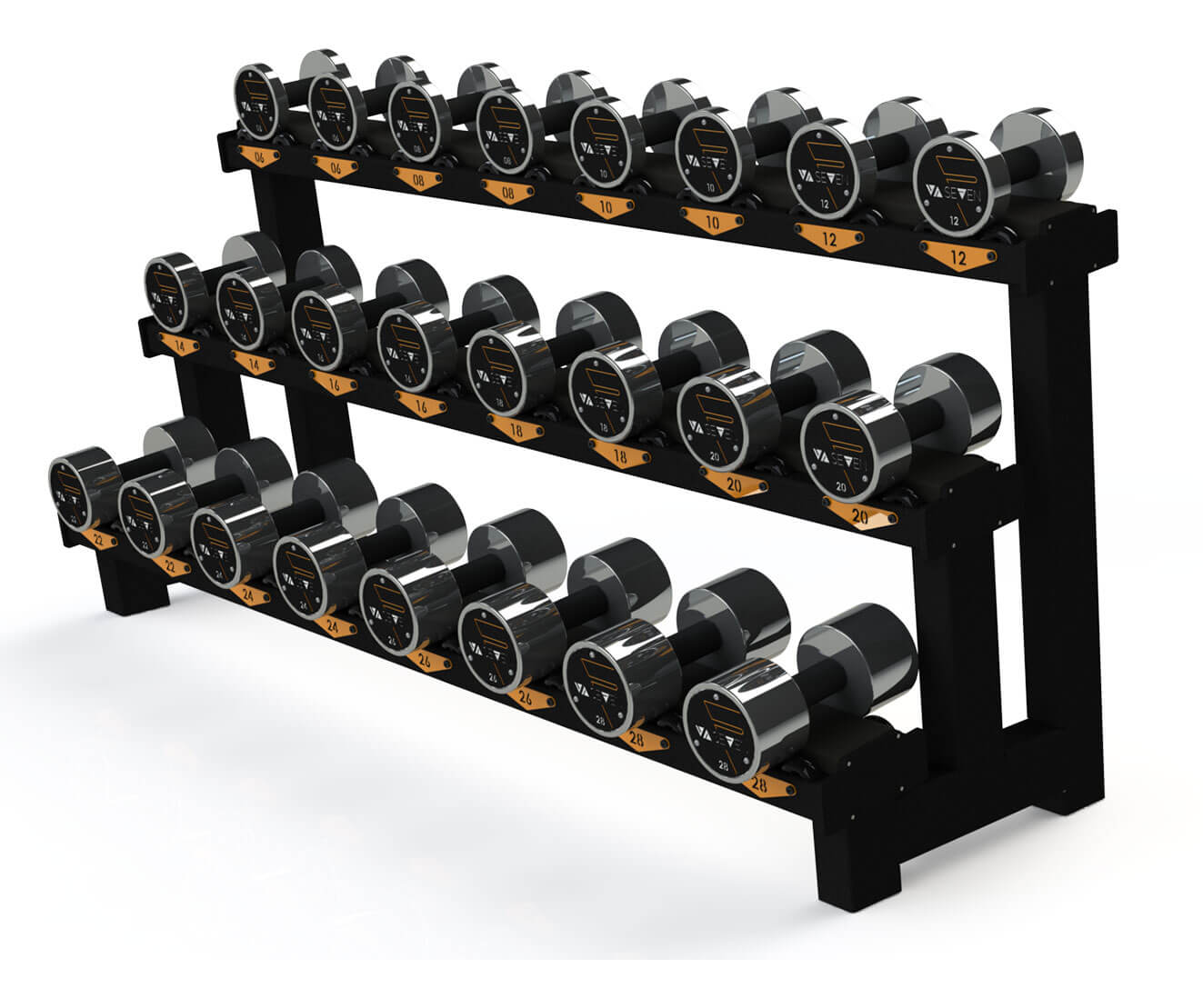 Easy Longlife
The innovative VA SEVEN® Phoenix RP protection system protects
not only the dumbbells but also the rack itself from scratches.
The soft rubber wheels also simplify the dumbbell cleaning process.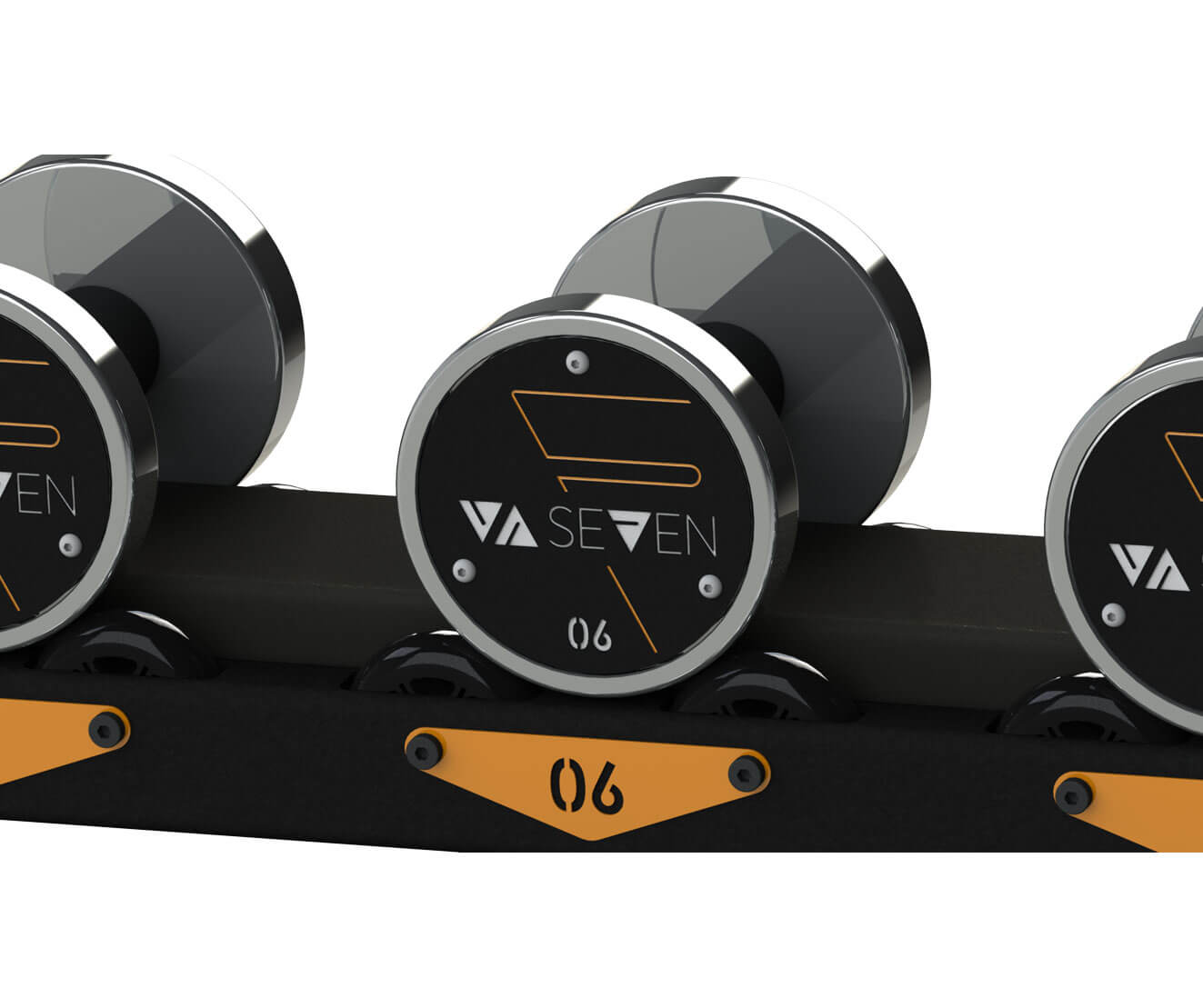 IMMEDIATE WEIGHT IDENTIFICATION
The weight badges on the dumbbell rack subconsciously make customers
and athletes put the dumbbells in the right place. This keeps the rack tidy and helps finding the right dumbbell much easier.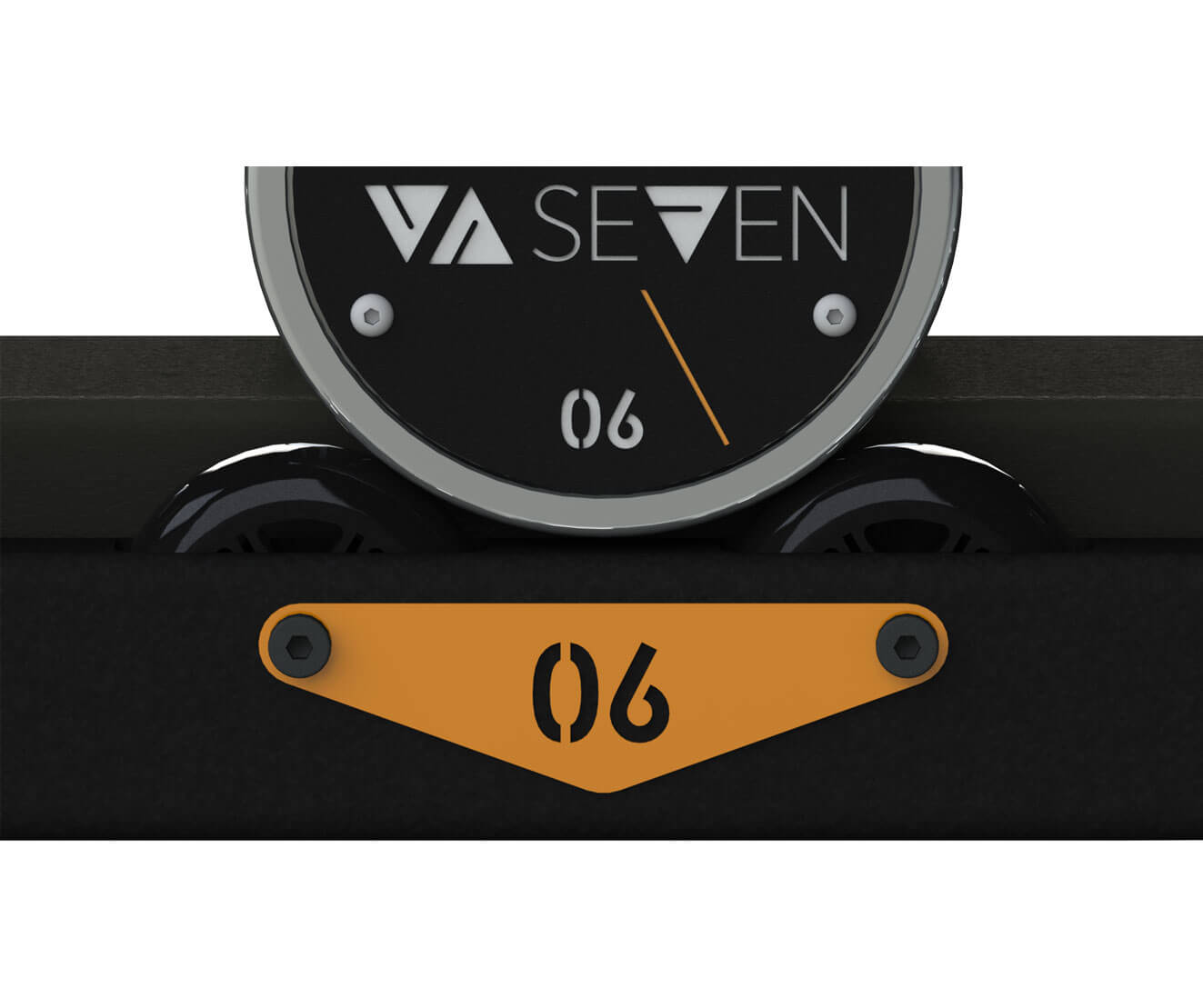 Additional information
| | |
| --- | --- |
| Option | RP 310 (3 Pair), RP 320 (6 Pair), RP 330 (9 Pair), RP 410 (4 Pair), RP 420 (8 Pair), RP 430 (12 Pair), RP 510 (5 Pair), RP 520 (10 Pair), RP 530 (15 Pair), Single (1 Pair) |
| Made in Germany | Yes |
All prices shown include VAT.
Currently orders placed on our website can only be sent to Germany. You live overseas or in another European country? Please contact us for an individual quote incl. shipping.
Our shipping charges are category and product specific.
Shipping categories
Accessories and Attachments: 9,90 € incl. VAT flat-rate
Curl Bars: 14,90 € incl. VAT flat-rate
Weight Sleds: 95 € incl. VAT flat-rate
Benches: 95 € incl. VAT flat-rate
Storage Racks: 95 € incl. VAT flat-rate
Specialist Bars (excl. Curl Bars): 95 € incl. VAT flat-rate
Pickup
Yes, it's possible to pickup your equipment from our warehouse. The pickup address is: Technikerbüro Wilhelm & Missal OHG, Olpenitzer Str. 5, 69181 Leimen, Germany. Please contact us to arrange an appointment to make sure the order is ready for pickup.